Empowering Entrepreneurs
to Build the Future
We are a unique and dynamic angel-investing firm that aims to fuel the
flame of entrepreneurial zeal by not just creating more entrepreneurs
but by building enterprises that are self- sustaining,
self- propagating and future- ready.
Evaluating the Business
God lies in the details. If you believe your idea has the wings to fly, send us a detailed Business Plan based on the reckoner shared on this site. If we feel your idea scores high on uniqueness, we will call you in for a preliminary meeting to discuss your plan and to gauge if we can collectively partner your idea to successful realisation.
Empowering the Business
Here's where the real work starts when our team of experts study your company's existing practices and recommend new strategies, methodologies and financial funding options to achieve your business goals. This is when we strive to augment value and chalk down parameters for stability and growth.
Mentoring & Monitoring
Our expertise and brand equity enable us to offer invaluable support and guidance to aspiring entrepreneurs. You will share the stage with the best industry leaders in the business, successful entrepreneurs, reputed academicians who will be available to mentor and motivate you as you commence your entrepreneurial journey.
We help you Achieve
Investment Goals
At JGI Ventures, we understand that achieving your investment goals can be challenging, and that's why we're here to help. Our team of experienced investors and industry experts is dedicated to empowering entrepreneurs and building enterprises that are not only financially successful, but also contribute to larger social and environmental goals.
OUR UNIQUE APPROACH
We empower business by challenging thought and architecting
new solutions with our powerful network of industry experts,
a driven ecosystem and stringent processes that encourage
successful outcomes
OUR MISSION
Empowering Entrepreneurs and
Sustainable Community Development
To nurture, mentor, incubate and support 8800+ entrepreneurial initiatives and to be an active participant in sustainable community development projects.
To encourage the spirit of entrepreneurship across academic and corporate domains through training, mentorship and investments.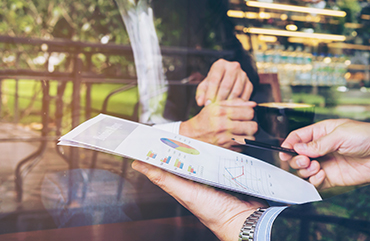 MORE THAN JUST CAPITAL INVESTMENT
We understand that building a successful enterprise takes more than just capital investment, which is why we offer mentorship, training, and guidance to help entrepreneurs create sustainable and impactful ventures that are future-ready.
WORK CLOSELY WITH ENTREPRENEURS
Our focus on collaboration, innovation, and long-term growth enables us to work closely with entrepreneurs from diverse backgrounds and industries, helping them to turn their ideas into reality.
"Entrepreneurship is living a few years of your life like most people won't so you can spend the rest of your life like most people can't."
What makes an idea successful is the
power we invest in it.
The success of an idea is not solely dependent on the idea itself, but also on the effort and
resources put into it. By investing in an idea, it can be transformed from
a mere concept to a thriving reality.
Have a Business Idea in Mind?
Let us help you turn it into a reality with our expert guidance and investment solutions.